Your Journey With Braces in Waco, TX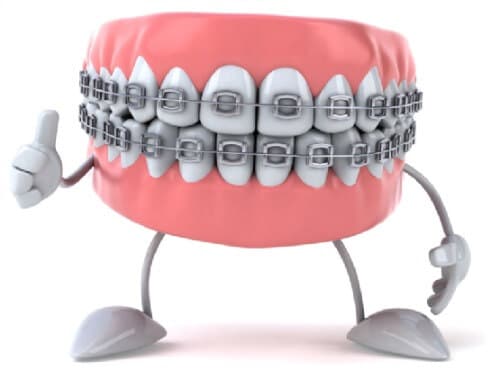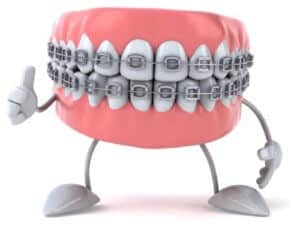 Our team can improve your smile by shifting the position of your teeth using dental braces. The brackets and wires of braces will apply gentle pressure to move teeth into an optimal bite position and create a straight, beautiful smile. We offer braces for children/teens, and we also specialize in adult braces. Braces are important for both age groups and we know what you and your loved ones need for great dental braces.
How Do Braces Work?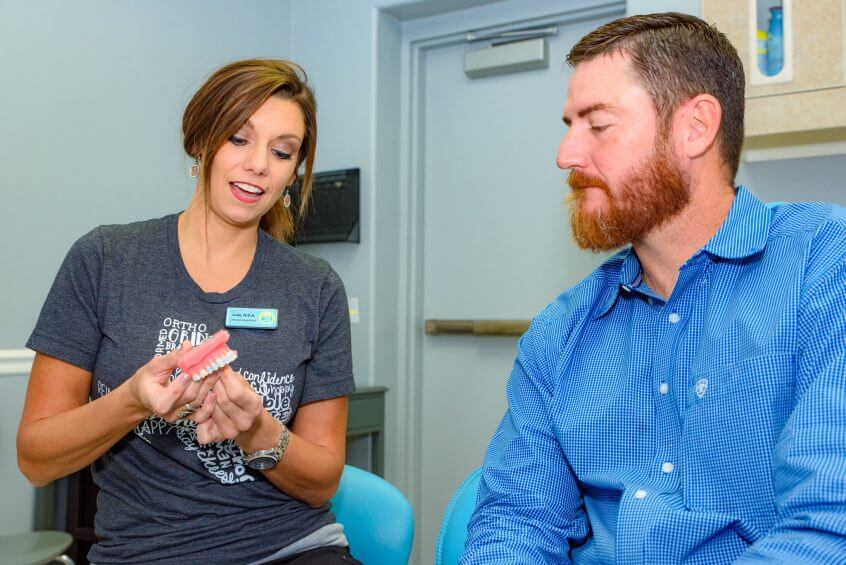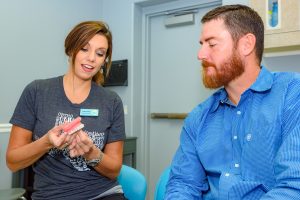 Braces are the most popular type of orthodontic tool for correcting misaligned teeth and bite. As you wear dental braces, they begin to slowly align and straighten your teeth so you can have a straight smile and bite. Our affordable, high-quality braces in Waco, TX, come in different shapes and forms. Our orthodontist will consult with you to provide the best treatment plan that is unique to your oral health and needs! Braces consist of a system of metal brackets, wires, and bands. We also offer Invisalign services for children and adults who are looking for an alternative method to improve their smile.
If you have ever wanted your smile to be straighter and more attractive, braces may be right for your smile. With dental braces, we are able to correct orthodontic issues such as:
Crowded teeth
Gapped teeth
Misaligned teeth
Problems with the bite, including crossbite, open bite, underbite, and overbite
How Does the Braces Treatment Work?
During your treatment, you will visit our office on a regular basis so we can make sure that your dental braces are adjusted as needed to continue progressing toward a straighter, healthier smile. During these appointments, we will tighten your braces and monitor their progress to determine the path of the treatment plan moving forward. Our dedicated team will help you reach your goals through personalized care and attention.
What Are the Different Types of Braces?
In the past, braces were noticeable and bulky; however, advancements in technology have made braces faster, less noticeable, more effective, and more comfortable. Here are the main types of braces in Waco, TX, commonly used today:
Traditional metal braces
Ceramic braces
Lingual Braces
Self-ligating braces
Clear aligners like Invisalign®


How Do Different Types of Braces Work?

Your orthodontist will ask you questions about your health, take digital scans of your teeth, conduct a clinical exam, order x-rays of your head and mouth, and take photos of your teeth and face before deciding on a braces treatment plan that best suits your unique situation. Here is a bit more information on how different braces work:

Traditional metal braces are most popular among teenagers and children, and they work by applying the braces to the teeth with a wire that connects to them accordingly. The wire is secured to the braces by the use of elastic ties. The orthodontist will make adjustments every 4-8 weeks to further move the teeth into place.
Ceramic braces are clear and made of tooth-colored materials. They work in the same way as metal braces but are less visible, more discreet, and slightly larger. Patients who opt for ceramic bases tend to be teenagers and adults who are esthetically driven. Ceramic braces are also more affordable than metal braces.
Lingual Braces are the least common orthodontic tool on the market. They are specialized and require a set of orthodontic skills that are not as common to find. These braces are placed behind the teeth and provide an aesthetic advantage that no other type of braces offers. Lingual braces are discreet and offer versatility in patients but can affect speech at the beginning of treatment.
Self-ligating braces work similarly to ceramic and metal braces and are available in both metal and clear materials. They also rely on wire and brackets to move the teeth however the difference is that they use clips or doors to hold a memory wire in place rather than elastic rubber ties. These braces slowly self-adjust and tighten over time. They are ideal for patients who want less frequent visits to their orthodontist in Waco, TX.
Clear aligners (also called trays) like Invisalign have become popular in the last decade and are clear and transparent, removable, easier for flossing and brushing, faster than braces, and require shorter appointment times in some cases. Invisalign is great for patients who need a quick touch-up or have mild to moderate dental issues.


What Are the Benefits of Braces?

The benefits of braces such as traditional braces, ceramic braces, lingual braces, self-ligating braces, and clear aligners are:

Tooth decay prevention
Gum disease prevention
Bone erosion prevention
Reduced risk of damaged teeth
Improved digestive health Improved comfort
Improved aesthetic confidence


Am I a Candidate for Braces?

Your qualified orthodontist in Waco, TX, will recommend the best braces solution for you. You may be a good candidate for braces if you have the following problems with your teeth:

Open bite
Crossbite
Overbite
Underbite
Overjet
Misaligned teeth

Which Braces Are Right For Me?

The following are good candidates for the different types of braces available:

Traditional metal braces are best suited for candidates who require an affordable option to treat their irregular teeth. They are effective and recommended in the case of majorly crooked teeth. They are ideal for children, as younger patients are not prone to be concerned with the esthetic advantages of other braces treatments.
Ceramic braces are best suited for candidates who require less noticeable braces and faster movement of teeth.
Lingual Braces are best suited for candidates who require a more personalized approach to fixing their teeth. They are ideal for patients wanting less noticeable treatment as they are situated on the back of the teeth.
Self-ligating braces are best suited for candidates who are interested in less discomfort, faster treatment results, and less frequent office visits.
Clear aligners like Invisalign are best suited for candidates who require a modern and esthetic approach to fixing their teeth. Invisalign is suited to those who require more comfort and the reduction of social anxiety, as the aligners are transparent.


What Is the Cost of Braces in Waco, TX?

Different types of braces will be priced differently. For affordable braces in Waco, TX, your orthodontist will be able to advise the best solution for you.

Here's what you can expect to spend generally:

Traditional metal braces cost, on average, between $3,000 to $7,500.
Ceramic braces cost, on average, between $2,000 to $8,500.
Lingual Braces cost, on average, between $5,000 to $13,000.
Self-ligating braces cost, on average, between $2,000 and $7,000. On average, clear aligners like
Invisalign costs between $3,000 to $7,000.


Are Braces Painful?

Braces do not hurt when they are applied to the teeth. Patients can expect mild discomfort for a few days or weeks after the braces are applied while the teeth move into the correct position in the mouth. Any mild discomfort can be treated with over-the-counter pain medication.

Start Your Smile Journey With Braces in Waco, TX Today!

If you would like to learn more about the different types of braces, give us a call today to schedule a consultation. Our experienced and compassionate team will be delighted to assist you and will gladly recommend a personalized treatment plan for affordable braces in Waco, TX.
Take the best route to 32 amazing teeth!